The Press of Gustave Baumann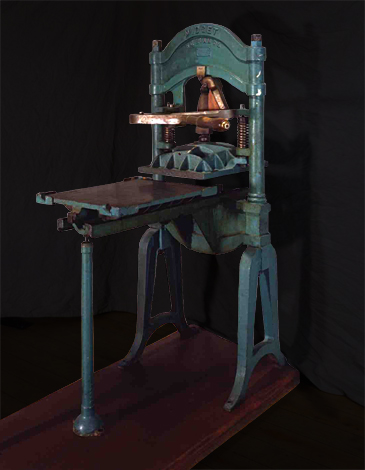 Midget Reliance Press, ca. 1890
Artist Gustave Baumann used this Midget Reliance Press in New Mexico to produce his multicolored prints. The hand operated Washington-style press offered the control he was looking for in creating masterful woodcut imagery. Made in Chicago by Paul Shniedewend around the end of the 19th century, the Reliance was used by photoengravers as a proofing press long after iron hand presses were obsolete for commercial printing. On exhibit is a press from the Press of the Palace of the Governors, Museum of New Mexico, Santa Fe.